This Open Hardware project is about the development of a solar box. We want to provide a compact, mobile and modular electric power generator. An alternative to the diesel generator. The power specifications are chosen to supply a mini house, a boat, a caravan, or any other off-grid devices like a music station on an open-air.
The aim is that everybody is possible to rebuild the solar box at home or at his/her favourite fablab.
---
Documentation still under development…
You find our development process of the solar box on following GitHub repository. Feel free to fork and contribute.
Some impressions…
Overview of the Libre Solar Box layout.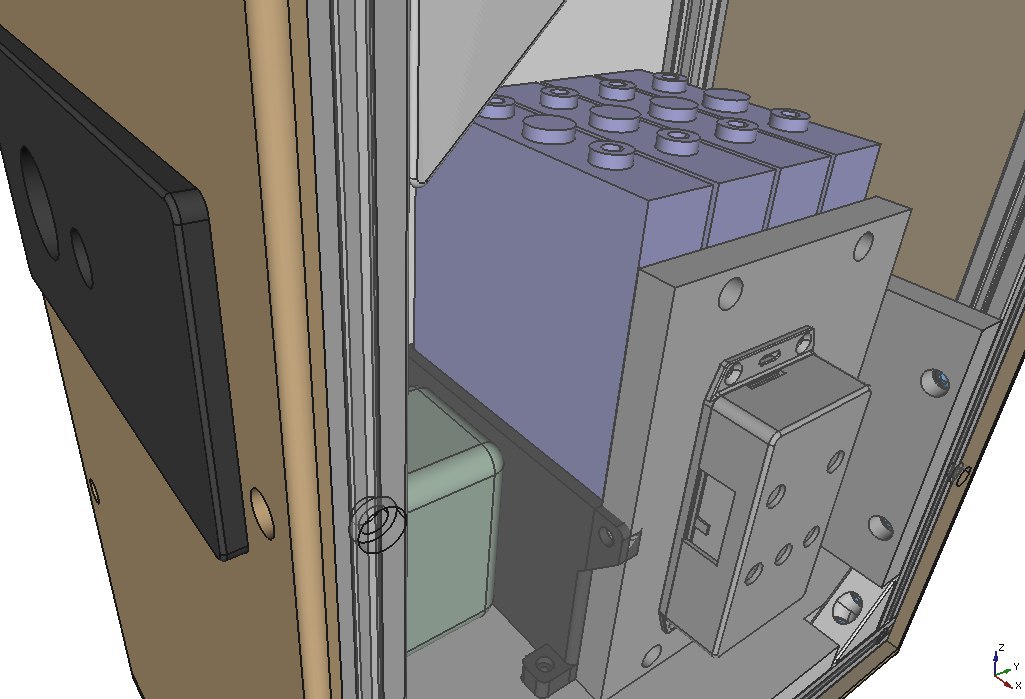 CAD model of the solarbox V0.2 designed in FreeCAD.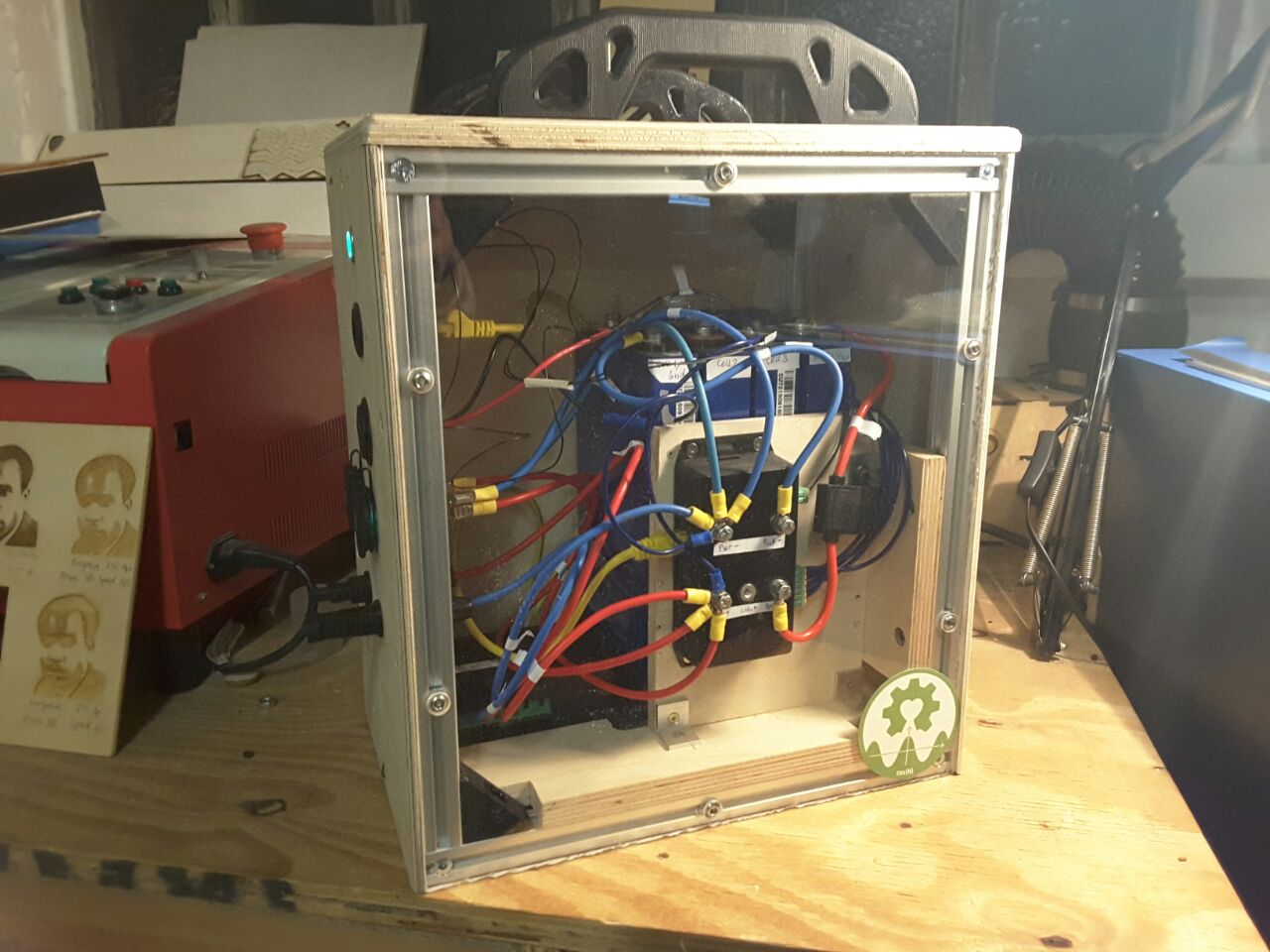 Finshed assembly of the solarbox V0.2 with wood housing and acrylic glas on one site.
Specifications:
Maximal Voltage Input = 55 V
Maximal Power Input = 300 Wp
Capacity of Batteries = 920 Wh
DC Output Voltage = 12 V and 5 V (USB-power)
Maximal Power Output = 600 W
modules:
electric: Libre Solar (MPPT+BMS), Inverter (Victron), ESP/Rasbperry, Fuse
Batteries: LiFePO4 (Calb), 72Ah, 3,2V, 230,5Wh - 4x -> 12,8V, 920Wh
Housing/Frame: UniProKit, with corner elements for blending; wood plates for mounting electric parts and batteries
Interface: Solarinput (MC4), DC-output (car plug), AC-output (schuko, integrated in inverter), main switch
visualization:
Open Energy Monitor via CAN to ESP (Server ext.)/Rasbperry (Server int.)
browser based visualization -> access via LAN/WLAN